Many people will know Billie from her role as Rose Tyler in Doctor Who but here are some other projects you may recognise her from!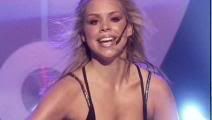 The Teeny Pop Years
Before acting Billie had a highly successful pop career. She scored her first UK No.1 single at the tender age of just 15 with the irritatingly catchy 'Because We Want To' and had a number of Top Ten hits including 'Honey To The Bee', 'Day & Night' and 'Something Deep Inside'. She had two popular and high selling albums, 'Honey To The B' and 'Walk Of Life' and was even nominated for two prestigious BRIT Awards.
She won Best Female Artist at the 1999 Smash Hits Awards.
The Big Acting Break
Billie's first big acting break came in the form of the BBC's adaptation of the Chaucer classics, The Canterbury Tales. Billie starred in The Miller's Tale, with a sexy modern twist. Her character Alison is an aspiring pop star who ends up cheating on her older husband, Dennis Waterman, with a smooth talking stranger, James Nesbitt, who claims to be a record producer!
Billie won praise for her fantastic portrayal of Alison and it was this that really kicked started her career as an actress!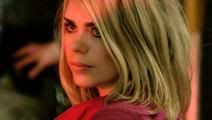 The Time Travelling Adventure
Billie starred as the Doctor's assistant Rose Tyler in the 2005 and 2006 series of Doctor Who. She starred alongside two Doctor's played by Christopher Eccleston and David Tennant.
Her charcter Rose was voted the favourite assistant of all time in a BBC poll and Billie won many awards, including a NTA for her portrayal of the London shop girl turned time traveller. Rose, and Billie, finally bowed out of the show in the episode Doomsday when Rose was left behind on a parrallel earth.