Secret Diary Of A Call Girl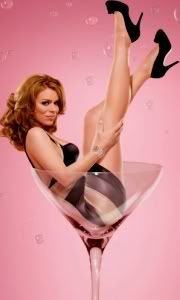 The woman known as Belle de Jour published her diaries in 2005 and, despite many attempts to discover her true identity, remains anonymous. Her no-holds-barred account of her experiences as a prostitute is frank, funny and highly compelling.

The Secret Diary Of A Call Girl is the story of a 21st-century Moll Flanders (played by Billie Piper), an illuminating glimpse behind the scenes of the high-class sex trade. It is an insight into the secret life of an extraordinary young woman whose conventional family have no idea that she is leading a double life.
Toyah Wilcox will play Belle's mother and Cherie Lunghi her 'madam'.
Extras
Interviews & Articles