Site Updates!
28/06/2007, 17:57pm BST
Mansfield Park In New Zealand
Mansfield Park, which stars Billie as Fanny Price, will air on TV One in New Zealand this Sunday at 20:30pm.
Site Updates!
22/06/2007, 17:00pm BST
More Belle De Jour Photos
As filming on Belle De Jour continues we bring you even more pics of Billie on set.
View them here
.
Video Vault
The videos have all been fixed and are now playing. We will be adding lots more over the next week or so.
Site Updates!
21/06/2007, 16:24pm BST
Belle De Jour Photos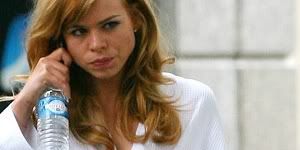 We have added lots of new photos of Billie on the set of her latest TV drama, Belle De Jour, to the photos section.
View them here
.
Fab Fans
Some more photos of you guys meeting Billie have been added.
Site Updates!
13/06/2007, 12:11pm BST
Belle De Jour Update
Billie has started fiming her role in Belle De Jour this week.
It will be an 8 part series made by Tiger Aspect and Silver Apples and should be screened on ITV2 later this year.
Toyah Wilcox has been signed up to play her mother and Cherie Lunghi is thought to be playing the role of her 'madam'.
Site Updates!
11/06/2007, 18:15pm BST
New Wallpapers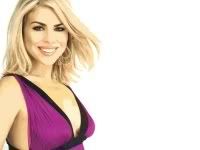 There are lots of new wallpapers featuring Billie on the site today. Make sure you jazz up your desktop with one!
Site Updates!
07/06/2007, 13:15pm BST
Growing Pains Released In Paperback
Click the pic to enlarge!
Growing Pains is due to be published as a paperback in September.
Order online via
our shop
today for just £3.99
Ruby In The Smoke DVD
Ruby In The Smoke is now available on Region 1 DVD.
Doctor Who Marathon In Oz
Australian fans can look forward to a Doctor Who marthon on UKTV. The action starts with the airing of Series One on 9th June and continues on 10th June with Series Two. Both series feature Billie as the Doctor's companion, Rose Tyler.